It is a fact that most boats spend more time on the trailer than they do on the water. Boat Trailers – Austral Marine
It is also probable that your boat is more likely to get damaged from an accident on the road than from a mishap on the water. With these facts in mind Austral decided, some years ago, to make sure that they would manufacture their own trailers to best support and transport the boats that they produce. We only produce trailers for our own boats, and each trailer is built on a jig which is specific to that trailer.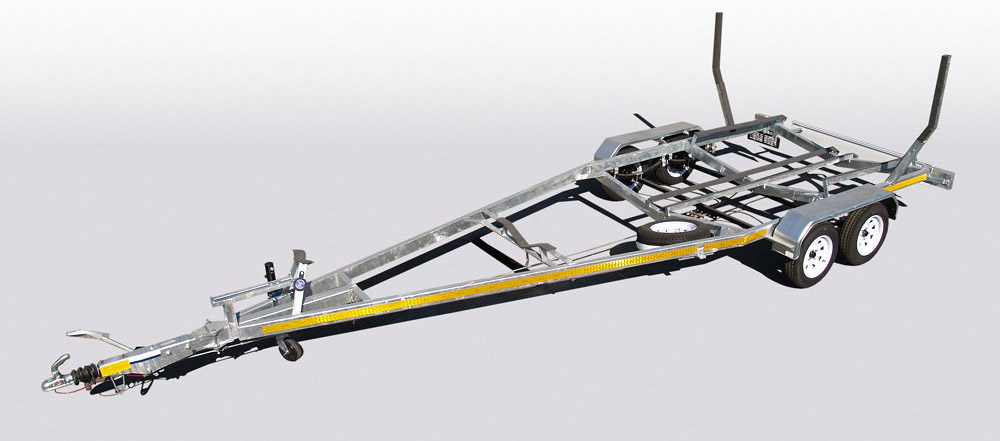 Our trailers make sure that the boat it carries will be in the best possible care – to ensure it`s safety and prevent damage due to a trailer that does not adequately support the hull in the correct manner. 
 
Trailers all comply with SABS Standards. Austral are a registered manufacturer.
Trailers frames are all fully galvanised to prevent rust.

All trailers include submersible lights, removable chevron board and Jockey wheel.

All braked trailers incorporate hinged draw bar to facilitate storage in shorter space.

Spare wheels are optional on some trailers and highly recommended.

Trailer winches are fitted by the dealer to suit the customer`s requirements